If you've suffered an injury while fulfilling your work duties, you may find it hard to get your Lewisville workers' compensation benefits, which is you should enlist a personal injury law firm. Workplace injuries can be distressing for victims, and not only physically — financial and mental issues can be burdening.
If the workers' compensation office or employer's HR department is giving you the run-around disbursing your compensation benefits, you should hire a Lewisville workers' compensation lawyer, who knows the intricacies of the law, courts, and how to petition workers' comp claims. So, if you or somebody close to you has sustained an injury at work, our workers' compensation attorneys at McIver Law Firm may be in a position to help.
However, you need to call us right away. Our seasoned workers' compensation lawyers know the tricks insurance companies use to lowball accident victims and we won't allow you to undergo that. We will assist you receive the compensation you deserve to cover mounting medical costs and other expenses before going back to work. Contact McIver Law Firm personal injury attorneys today at 336-727-9886 for a FREE* initial consultation and case evaluation.
How Does the Workers' Compensation System Work in NC?
The worker's compensation system gives workers a legal structure to be reimbursed for injuries suffered while on the job. Procedures for filing claims and determining compensability lie with the North Carolina Industrial Commission which governs the worker's compensation system in the state. The Workers' Compensation Act in North Carolina requires all businesses with three or more staff members to have workers' comp coverage for their employees.
Where Do I Start with My Workers' Comp Claim?
Notify Your Employer
Following a work injury, you are required to report the injury to your supervisor, manager, or employer using North Carolina Industrial Commission Form 18 within 30 days.
See a Doctor
Make sure that you follow the instructions given by your doctor. Medical treatment for your injuries should be the priority. Your employer may give you their workers' comp doctors to take care of your injuries.
Within 30 Days, File a Written Report of Your Injury to your Employer
Ensure that you record everything about the extent of your injuries and medical care in writing. Forward it to your employer within 30 days because it will be used to determine your compensable amount.
Make a Claim
Retain a Lewisville workers' compensation lawyer to assist you file a claim properly and within deadlines.
Appeal a Denied Claim (if Necessary)
If your employer or their insurance carrier denies your claim, you can appeal to the Industrial Commission by filing Form 33 with the North Carolina Industrial Commission.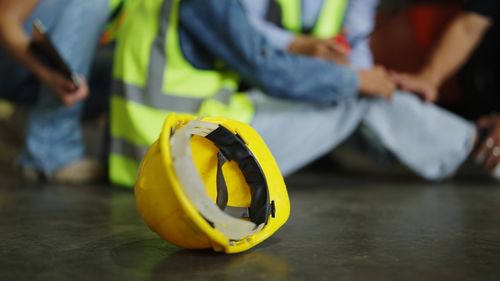 What Types of Benefits Does Workers' Compensation Provide?
North Carolina workers' comp benefits provide workplace accident victims with a way of recovering damages. Types of benefits North Carolina workers may qualify to get include:
Medical Benefits: These cover any medical costs incurred in treatment and care of your workplace injury.
Disability Payments: Workers' comp covers medical costs for work injuries right away. It disburses temporary disability benefits for employees who've missed work for one or more working days after an injury. Permanent total and permanent partial disability benefits are awarded to employees who've suffered lasting disabilities due to the job.
Vocational Rehabilitation: These benefits cover a broad range of services that assists injured workers grow the skills they require to get back to work or job placement and retraining.
Death Benefits: Death benefits are payable to families of the loved one who died because of a work accident or occupational disease.
What Do I Do if My Employer Denies My Claim?
No matter the reason for your claim denial, you can appeal the decision if you feel the claim has been wrongfully denied. Levels of appeal include to your workers' comp claim include:
Level 1 Appeal: Inform the North Carolina Industrial Commission (NCIC) of your plan to appeal by filing Form 18. A hearing date will then be set and presided over by the Deputy Commissioner of the NCIC.
Level 2 Appeal: If you disagree with the decision rendered by the Commissioner, you have 15 days to file a petition with the three-judge Full Commission.
Level 3 Appeal: If you are not satisfied with the verdict of the three-judge panel, you can appeal to the N.C. Court of Appeals or N.C. Supreme Court.
A seasoned Lewisville workers' compensation attorney can navigate you through the different levels of appeal and ensure your rights are safeguarded. While having legal counsel isn't required during the appeals process, it greatly improves your chances of getting compensated.
What Are the Differences Between a Personal Injury and a Workers' Comp Claim?
The main difference between a personal injury and a workers' comp claim is that personal injury is contingent on fault while workers' comp doesn't allocate fault. To recoup damages for any kind of personal injury claim, the other party must have acted negligently, meaning they are to blame for the injury. Other major differences between them include:
Personal Injury Claim
Recoup a wider range of damages e.g., pain and suffering, punitive damages
Fault required
Right to sue the negligent party
Any injured individual qualifies
Workers' Compensation Claim
No damages for pain and suffering
No-Fault system
No right to sue
Limited to employees
How Does a Workers' Compensation Lawyer Get Paid?
McIver Law Firm's workers' comp attorneys operate on a contingency fee plan. This implies that we only receive payment after we have secured your compensation. We will charge an agreed-upon percentage of the compensation amount we recover. You do not pay anything if we don't win.
Can I Still Receive Benefits if the Accident Was My Fault?
Workers' Compensation works on a no-fault system, which means that even if you were reckless and your recklessness resulted in your work injury, you still qualify to get workers' compensation benefits. Workers' comp is meant to safeguard employees who sustain any form of injury because even if the accident was their fault, they wouldn't have sustained it if they were not on the clock.
Can I Get Fired for Filing a Workers' Compensation Claim?
North Carolina Law bars businesses and employers from firing a worker who files a valid workers' comp claim. The law also bars employers from retaliating or discriminating against employees who pursue a workers' comp claim. Your employment status is safeguarded and you cannot be forced out of your job by other underhanded methods. This usually entails being made to feel you are not a part of the company and the only option is to leave. In this instance, you can file an additional claim against your employer for forcing you to leave.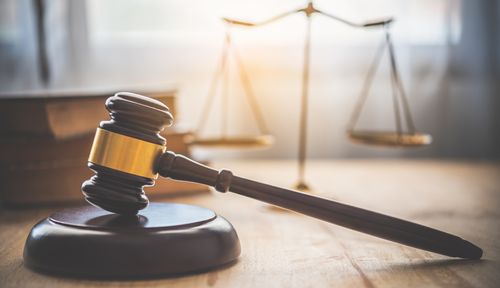 How Long Can I Receive Workers' Compensation Benefits?
If you are an employee in Lewisville, NC who has sustained an injury while on the clock, you may not know how long you can be awarded workers' compensation benefits. Presently, North Carolina has a 500-week cap on weekly disability benefits except if the injured employee can definitively prove that they qualify for prolonged payments past 500 weeks.
For this to happen, the injured employee's Lewisville workers' compensation lawyers need to submit a petition for a hearing at the 425-week mark. During the hearing, the injured employee must present evidence that they suffer from a total loss of earning capability. To put it differently, they must show they are permanently and totally disabled and incapable of earning wages.
Contact Our Skilled Lewisville Workers' Compensation Lawyers Today!
If you have sustained a work injury and want to file a workers' comp claim, the McIver Law Firm team can help you get restitution. We will review your case in depth and discuss your options as we charter a way on how best to pursue your claim.
Reach out to one of our Lewisville workers' compensation lawyers by calling 336-727-9886 today.