When you visit a park, restaurant, store, hotel, or any other property, you likely don't think about the risk of injury from hazards lurking on the property. Business and property owners alike have a responsibility to protect their visitors from any conditions that might injure them.
If a property owner or occupier fails in their duty to protect visitors and someone ends up getting injured on the property, they might be held accountable. The case is known as a premises liability suit, and it can be brought by the visitor who was injured on the property.
The Winston Salem premises liability lawyer at McIver Law Firm can help you hold property or business owners accountable if you or a loved one was injured at a negligent person's property. We are always available to help you with your case and ensure you receive the compensation you're entitled to.
Call our Winston Salem, NC office at 336-727-9886 to schedule your free consultation today with our experienced and trusted personal injury lawyer. We are available 24/7, even on weekends and holidays.
Do I Have a Premises Liability Case?
Premises liability is a legal doctrine that ideally holds property occupiers or owners responsible for any injuries that occur on their property as a result of hazardous conditions or activities. Under North Carolina law, premises liability is governed under common law, meaning it's based on judicial decisions or precedents and not statutory law.
The law requires property occupiers and owners to maintain their properties in a reasonably safe condition for licensees, invitees, and trespassers. However, property occupiers or owners have a higher duty to licensees and invitees than to trespassers. They need to take reasonable care to identify and fix any hazards or dangerous conditions on the property that might cause injury to licensees and invitees.
For instance, if a store is aware of a wet floor and fails to clear the spill promptly or doesn't put up a warning sign, they can be held liable for any injuries sustained by a customer who slips and falls on the wet floor.
Property owners and occupiers generally don't have a duty to protect trespassers from harm, unless they are children. Property owners have a duty of reasonable care to children who might be attracted to an "attractive nuisance on the property", such as amusement park equipment or a swimming pool. They must take steps to protect children from the hazard or explicitly warn them of the danger.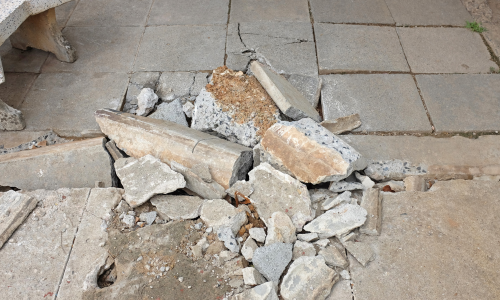 What Are Some of the Common Types of Premises Liability Claims?
Several circumstances could lead to an accident on someone else's premises, whether it's a business, a private home, a public area, or a government building. The following are some of the most common types of premises liability claims:
Slip and Fall Incidents
A slip-and-fall accident occurs when a person falls on someone else's property due to hazardous conditions. These accidents could lead to serious injuries, including broken legs, hips, or arms. Some of the most common hazards that cause slip and fall accidents include:
Wet and slippery floors
Damaged stairs
Cracked sidewalks
Inadequate lighting
Walkway obstructions
Potholes
Unsecured rugs or floor mats
Inadequate or negligent security
The obligations of property owners extend beyond maintaining their property and adhering to safety codes. Sometimes, they need to take measures to protect their visitors from harm. The following are examples of negligent security cases:
Unmonitored entrances
Missing or inadequate security systems
Poorly trained or inexperienced security personnel
Building code violations
The government puts in place and enforces safety codes that every building owner or manager should follow. Violating these codes could endanger anyone occupying or visiting the building. Building code violations could lead to injuries such as:
Faulty wiring or electrical components
Defective handrails
Collapsed ceilings
Malfunctioning elevators or escalators
Uneven floors
Other types of premises liability cases include:
Fires and explosions
Floodings
Toxic exposure
Parking lot accidents
Swimming pool accidents
Construction accidents
Collapsing balcony or porch accidents
Who is Responsible for an Injury in a Premises Liability Case?
Under premises liability law, the property owner, landlord, occupier, residential homeowner, or others could be held legally liable for any damages, injuries, or death caused by hazards on the property. The main determining factor in who is responsible for the damages is often which party was in control of the part of the property where the incident took place.
For instance, if you were injured on public property, such as a local government building, the agency or municipality responsible for maintaining the building could be held liable for the damages. However, it's worth noting that premises liability cases involving government agencies are usually very complex.
How Do You Prove Negligence in a Premises Liability Case?
To recover damages in a North Carolina premises liability case, the injured person has to prove that the property owner or occupier was negligent in maintaining the property. Negligence is defined as a failure to use a reasonable amount of care in a given situation. To prove negligence, your lawyer must prove the following in a legal action against the negligent party:
Duty of Care
You must establish that the property manager or occupier was owing you a duty of care, usually to maintain the property in a reasonably safe condition, and did not fulfill this responsibility, leading to your injury.
Breach of Duty of Care
You must demonstrate that the property or business owner was in breach of this duty of care by not using reasonable care to identify and fix any hazardous conditions on the property.
Causation
The breach of duty directly caused the injury.
Damages
The injury caused damages, such as medical bills, lost wages from spending time away from work, and pain and suffering.
Once the injured party has met the burden of proof, they are eligible for damages under the legal theory of negligence. The court will likely compensate through financial compensation to cover both economic and non-economic damages.
Note that in North Carolina, it's crucial to work with an experienced attorney when dealing with premise liability cases. This is because the state still follows the contributory negligence doctrine, which means that if you're partially to blame for the injuries, you are ineligible to recover damages.
The Winston Salem premises liability lawyer at McIver Law Firm understands this and has an extensive record of winning these kinds of lawsuits.
What If My Child is Injured?
The law recognizes that there are instances when the bar to recovery in a trespass case could be unfair, especially in the case of young children, who can neither appreciate the need for trespass laws nor the amount of risk posed by a hazard on another person's property.
As such, the law makes a landowner or occupier liable in some situations where a child is injured by a hazard that was naturally likely to attract children, who due to their age, couldn't appreciate the risk the condition posed.
The most common examples of attractive nuisances are trampolines and swimming pools. If these are not properly enclosed, the owner may be held liable for the child's injuries. In such a case, you would only need to show that the property owner did not take reasonable precautions or steps to keep children out of the pool or trampoline.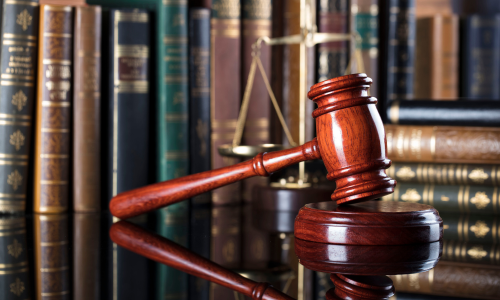 What If I Was Injured at My Workplace?
Premises liability and workers' compensation law might seem like different areas of law, and they actually are. However, they do intersect in some instances. For example, an office worker could trip and fall on a torn rug when making a delivery to a retail shop, or be attacked by a pet when delivering a package home.
In such cases, the worker could file a workers' compensation claim and separately file a premises liability claim against the owner of the property where the incident occurred.
Workers' compensation is designed to provide compensation for medical expenses, lost wages, and disability. If the injury results in death, the victim's beneficiaries may recover compensation for medical, funeral, and burial costs. Workers' comp usually covers up to two-thirds of the wages.
On the other hand, aside from compensating medical bills and lost income, premises liability law lets you pursue non-economic damages such as pain and suffering, anxiety and depression, and emotional distress, which are typically not offered through workers' compensation.
Is There a Deadline for Filing a Premises Liability Claim in North Carolina?
In North Carolina, the statute of limitations for filing a premises liability lawsuit is three years from the date of the accident. This means that you should file a lawsuit within three years from the date you suffered the injury or you might lose your right to pursue damages from the responsible party.
Talk to a Winston Salem Premises Liability Lawyer Today
Did you or a loved one sustain an injury from another person's or entity's property through negligence? At McIver Law Firm, our personal injury lawyers can ensure that you and your family are compensated for the damages you sustained.
We have multiple locations throughout North Carolina, including Winston Salem and Lewisville, and we have the resources to handle your premises liability claim. Call us at 336-727-9886 to schedule your free consultation with us.