Truck Accidents Attorney in Winston-Salem, North Carolina
Tractor-Trailer and Commericial Vehicle Accidents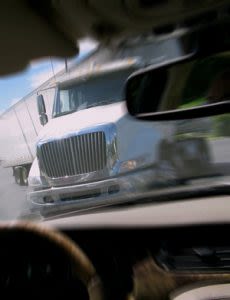 Whether it's a local delivery truck accident or you have been in an accident with a semi-truck, Attorney McIver has the experience to deal with the trucking company and their insurance company on your behalf. Accidents involving 18-wheelers can be complicated. Driver fatigue, poorly maintained vehicles and negligence often combine to become contributing factors in tractor-trailer accidents; you need an attorney who will investigate your case thoroughly and work for you to ensure that liability for injuries and property damages is properly assessed.
Our firm uses a team of traffic investigators and experts to provide an accurate and effective review of crash sites in order to prepare forensic incident analysis and act as expert witnesses at trial. We want to be fully prepared to protect your interests.
When truck drivers are involved in an accident, their companies require them to report in immediately. This isn't to check if the driver is OK, it's to get their insurance company and their lawyers involved as quickly as possible to limit their liability. Shouldn't you have the same protection? Don't delay. Call the office of Attorney Roderick Todd McIver for a free, no-obligation appointment to discuss your options.