Traumatic Brain Injuries Attorney in Winston-Salem, North Carolina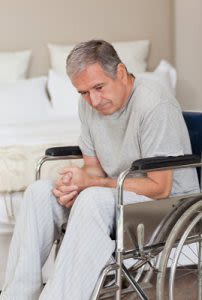 If you are the loved one of someone with a traumatic brain injury, caring for your loved one should be the only thing on your mind… not how you are going to pay for their care.
Traumatic brain injuries can vary from mild impairments to debilitating conditions requiring 24-hour monitoring from a health care professional. If someone you love has suffered from a traumatic brain injury that has resulted from someone else's negligence, contact Attorney Roderick Todd McIver.
Traumatic Brain Injuries may occur due to:
Automobile and Motorcycle accidents

Injuries from a fall

Workplace Accidents

As an outcome of a fight or assault
The Law Offices of Roderick T McIver have helped many families in times of need. Attorney McIver has secured payments to ensure coverage of medical expenses, home care professionals and rehabilitation services. He also fights for income replacement, so that a senseless injury does not leave families unable to survive.
Tragic accidents can happen when you least expect them, and when your family is least prepared. In situations like this, you need a strong advocate for your interests. Call our office today to make an appointment with Attorney McIver today. Consultations are free, and there is no charge unless we win your case.