Criminal Defense Attorney in Winston-Salem, North Carolina
Criminal Trial Defense Lawyer
If you have been charged with a crime, the most important decision you make will be choosing an experienced criminal defense attorney. Don't wait until it's too late. Contact Attorney Roderick T McIver as soon as possible.
If not handled properly, a criminal charge will change your life. If you are convicted, you risk the loss of your financial and personal freedom. A conviction could mean a jail or prison sentence, and a criminal record that can harm your ability to find or keep a job.
Before You Plead Guilty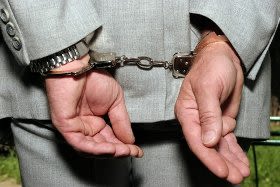 The time following an arrest is stressful. You may be tempted to get things over with quickly. However, you man not be fully aware of your constitutional rights. Rights that may mean the difference between being stuck with a criminal record and jail time, or maintaining your freedom. Before you consider a plea, be sure to consult with a lawyer. Get an attorney that will look out for your best interests and be a strong advocate for you.
You need an experienced trial lawyer handling your case, a trial lawyer who can review your situation and guide you with a confidence that only comes from winning hard-fought cases. Whether you wish to negotiate with the District Attorney for a plea arrangement or want to take your case before a judge or jury, let Attorney Roderick T McIver help you prepare.
A zealous advocate for justice, Attorney McIver will review the circumstances of your case, ensuring all appropriate procedures were adhered to during the investigation and at the time of the arrest. Even if it's a misdemeanor, don't plead guilty until you speak with an attorney. Call 336-727-9886 for an appointment today.