Experiencing an injury or illness while at work can be a challenging and distressing situation. The pain, financial hurdles, and conflicts with your employer and insurance company regarding liability can easily overwhelm you. Workplace injuries are usually unexpected, but they are not uncommon and that's why the Workers' Compensation Act exists.
If you require the assistance of a Clemmons workers' compensation lawyer, McIver Law Firm is here to help. Our Clemmons personal injury lawyer will readily take on your case and help you get the settlement you deserve. Call us at 336-727-9886 to learn more about your legal options.
How Does the Workers' Compensation System Work in North Carolina?
The North Carolina workers' comp system is a no-fault system meaning that employees are eligible for benefits no matter the party at fault for the accident. In order to qualify for workers' comp benefits, you must meet the following criteria:
Be an employee of an NC employer who is required to have workers' comp insurance (they have employed at least 3 employees).
Have sustained an injury or illness that arose during the course of your employment and while performing your work duties.
Are unable to work as a result of the injury or occupational disease.
Where Do I Start With a Workers' Compensation Claim?
In order to have a legit claim, it is important that you do the following:
Notify Your Employer
Make sure you report the incident to your supervisor or employer as soon as possible. Telling your manager or co-worker won't help. Keep in mind that this is the step that initiates the claims process. Ensure you include the date, time and location of your accident and a description of what occurred.
See a Doctor
It is important that you visit an approved doctor as soon as possible even if you do not think the injury was serious. The practitioner will determine the extent of your injuries, and provide the necessary treatment and advice on how to recover. It is imperative that you follow their instructions as it will help you heal faster and increase your chances for compensation.
Take Photos and Videos of the Incident
It is advisable to take photos and videos of both your injuries and the scene that led to the accident. This will serve as solid pieces of evidence to support your claim and ensure you're fairly compensated. Your supervisor, employer, or insurance company may not agree that your injury is related to your work, but with these records, you'll be in a better position to win the case.
File a Written Report of the Injury to Your Employer
In North Carolina, you have 30 days to file a written report regarding your injury to your employer. The report should include the same information provided in the initial notification.
Make a Claim
Once you get medical attention and filed a written report of the incident, consider filing a claim with the employer's workers' comp insurance provider. The claim form will require information regarding your injury or illness, medical treatment, and how the condition has hampered your ability to work or earn wages.
Appeal a Denied Claim
If your workers' comp claim was denied, you have the right to appeal the decision. This can be done with the worker's comp board or court.
Contact a Workers' Compensation Attorney
Everyone's case is different. There are a lot of factors that can affect your case. It is best to consult a Clemmons workers' compensation lawyer.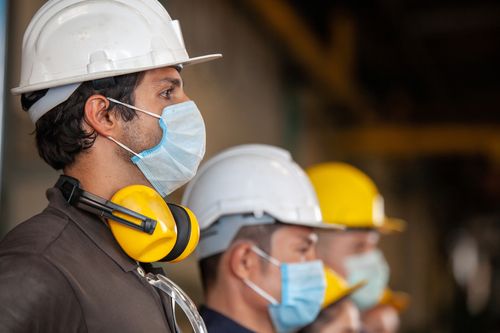 What Types of Injuries Qualify for Workers' Comp Benefits in NC?
There are all kinds of injuries in the workplace, but some are more prevalent. Workplaces that involve more physical labor tend to experience more injuries than the rest as duties that involve lifting heavy items put the body under strain all the time.
That said, here are some of the most common work-related injuries:
Back and neck injuries
Slip and fall
Head and brain injuries
Amputations
Hip injuries
Fractures
Joint pain
Burns and electrocutions
Some of the injuries might be minor, while others might make an employee miss work for months or even years. So, do not hesitate to consult a seasoned Clemmons workers' compensation lawyer to protect your rights.
What Types of Benefits Does Workers' Comp Provide?
Thankfully, in 1949 every state in the country enacted a workers' compensation program. Thus, saving untold amounts of people from the financial burden of facing alone the medical bills of work-related injuries. The following are usual benefits of workers' compensation programs:
Medical Benefits – Workers' Comp in NC provides coverage for necessary medical treatment related to workplace injury or occupational disease. This includes doctor visits, hospitalization, medication, rehabilitation services, etc.
Disability Payments – The coverage provides disability payments to compensate workers for lost wages as a result of a work-related injury or disease. There are several types of disability payments, including temporary total disability, temporary partial disability, and permanent partial or total disability.
Vocational Rehabilitation – The coverage may also provide vocational rehabilitation services to injured workers who are unable to go back to their previous roles due to workplace injury or illness. These services include career counseling, vocational training, job placement help, and support to help the victim regain employment or gain new skills.
Death Benefits – In case of a work-related fatality, workers' comp offers death benefits to the dependents of the deceased employee. These may include compensation for funeral and burial expenses and ongoing financial support.
Can I Still Receive Benefits if the Accident Was My Fault?
More often than not, workers' comp benefits are available no matter the party at fault. The workers' comp system is meant to provide benefits to injured employees without having to prove negligence or fault. As long as the injury happened within the scope of employment, benefits are generally available.
However, note that they are some exceptions. In the state of NC, benefits can be denied if the injury was intentionally self-inflicted, the worker was engaged in willful misconduct or it was due to intoxication or drug use.
It's imperative to consult with a Clemmons workers' compensation lawyer who specializes in employment law to understand the specific details of your situation and how the fault may affect your claim.
Can I Get Fired for Filing a Workers' Comp Claim?
No, in NC, it is illegal for an employer to terminate or retaliate against a worker solely for filing a workers' comp claim. The Workers' Comp Act in NC prohibits employers from discharging or discriminating against employees for exercising their rights to seek workers' comp benefits.
If your employer retaliates or terminates you in response to your workers' comp claim, you may have legal recourse, usually filing a complaint with the North Carolina Industrial Commission (NCIC). Don't forget to consult an attorney to have a better understanding of your rights and legal options.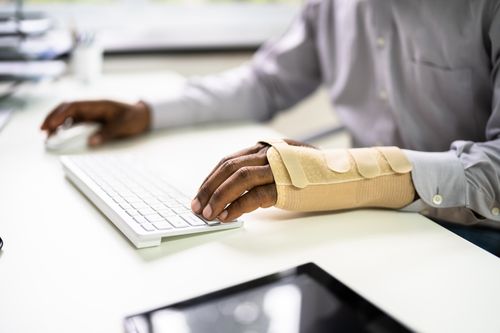 How Long Before I Receive Workers' Compensation?
The time it takes to receive worker's comp benefits in NC varies depending on an array of factors, including the cooperation of the parties involved and the complexity of the case. In straightforward cases, injured victims can expect their benefits within a few weeks or months. For more complex cases, however, you can expect the benefits after several months or longer if there are legal proceedings in the picture.
How Much Does it Cost to Hire a Clemmons Workers' Compensation Lawyer?
Most reputable firms in this field of law operate on a contingency basis. This means you do not have to pay anything to avail of their services unless they win your case. This system is employed because we know how tough it can be to deal with medical and day-to-day expenses while not in a position to earn wages.
Hire the Best Clemmons Workers' Compensation Lawyer!
A work-related injury or illness can be debilitating, especially when you are unable to earn wages. In NC, you have the right to seek workers' comp benefits no matter the party at fault, but the process is not always straightforward. That's why the team at McIver Law Firm is here to help. Call our Clemmons workers' compensation lawyer today at 336-727-9886 to get started!